PAYPAL
HEADQUARTERS
CAMPUS
San Jose, CA
Client: PayPal and JLL
Continuing its commitment to innovation and interaction, PayPal refashioned its San Jose corporate campus to cultivate firm culture, ecology, and habitat post-COVID. RELM's design accentuates Northern California's native landscape, preserving old-growth trees, and adding dynamically tactile understory plantings to create flexible, outdoor office spaces, large and small. Stained IPE decking and pergolas add to the project's visual terrain, while a restored living system pond and new plantings increase biodiversity.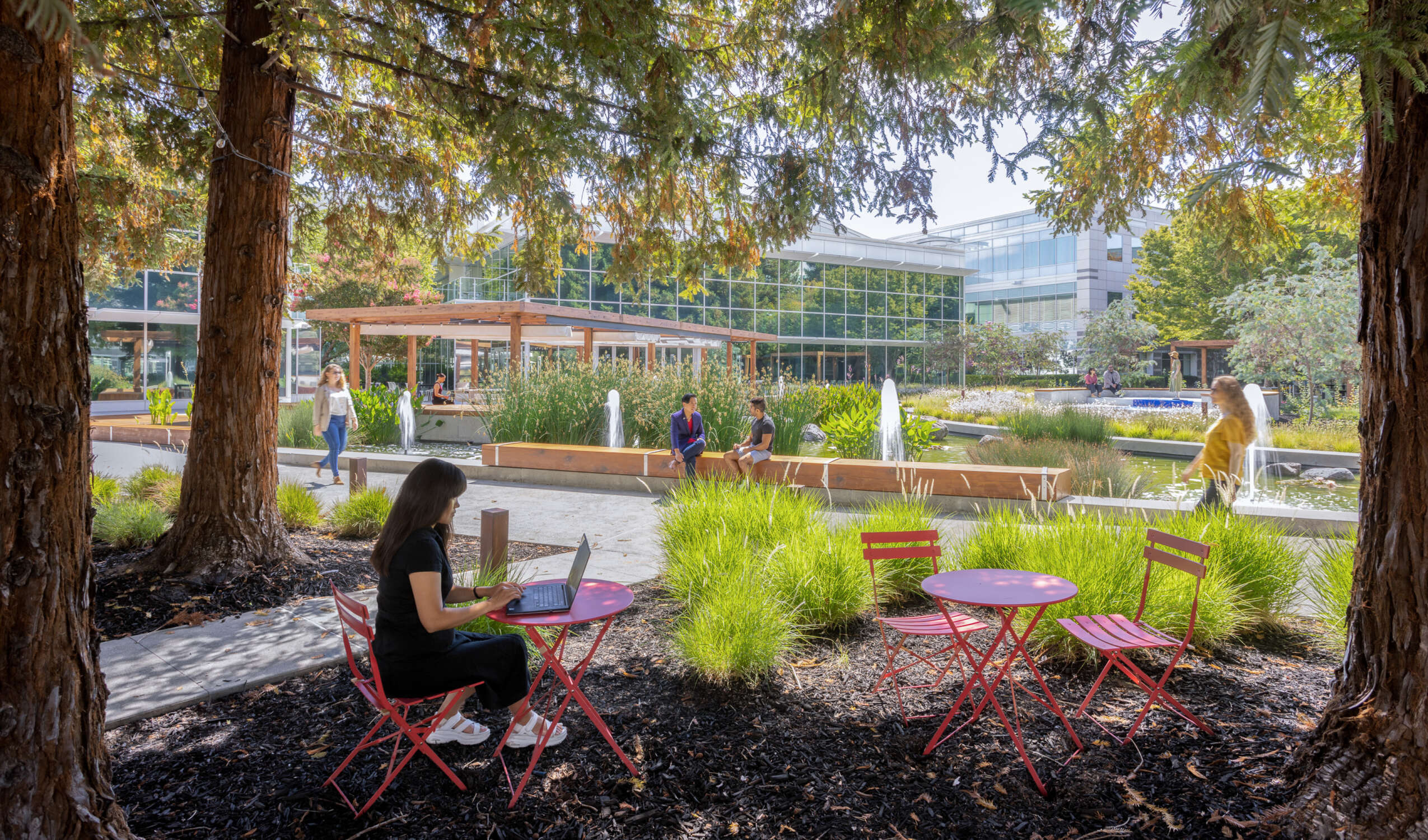 ACCESSIBLE OUTDOOR WORKSPACES
Connectivity was a key component of RELM's scope — smartly, safely, and accessibly moving staff and visitors around campus was central to our redesign effort. The campus had been designed in phases, by different landscape architects.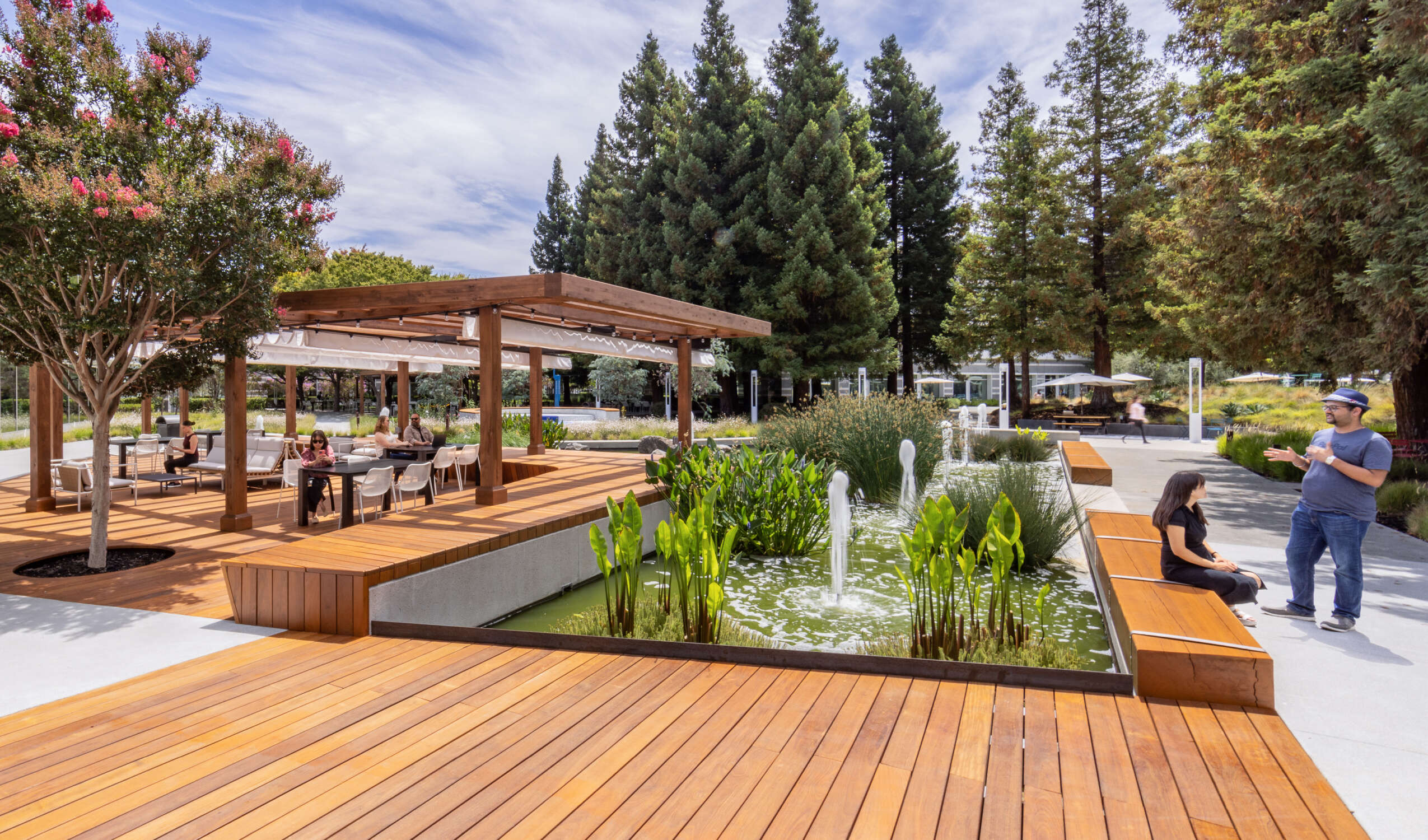 NATURALISTIC WORKSPACES
Amplifying the beauty of the North Bay was essential. By employing naturalistic palettes of native plantings and IPE wood decking and pergolas, dynamic vignettes of hard and soft scape anchor programming and use.
STRATEGIC INTERVENTIONS
Preserving old-growth trees was a seminal requirement that required careful study in existing tree root systems and drainage flows—disruption could precipitate erosion. RELM designed accessible pathways that didn't disrupt either system while connecting all areas of campus together.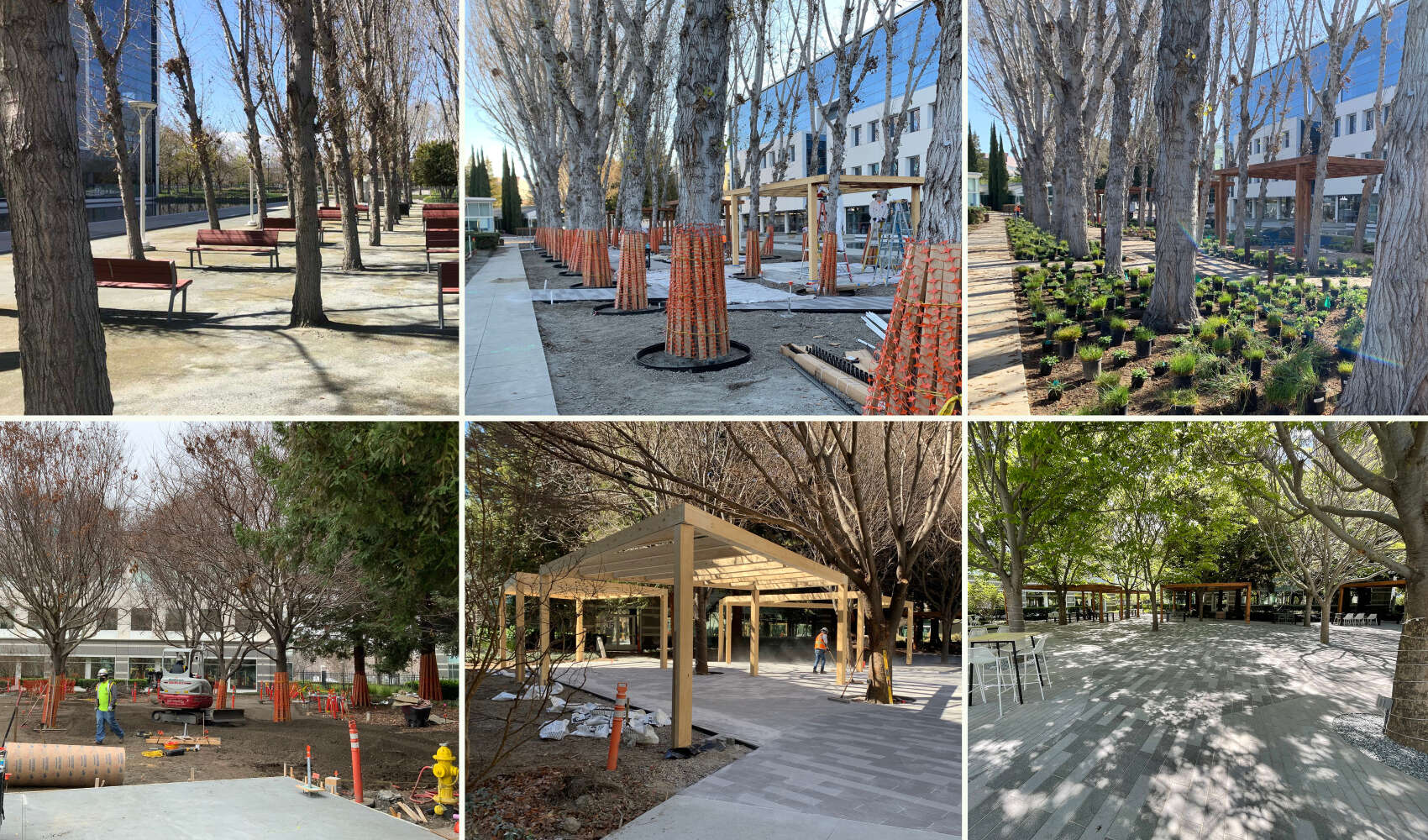 CULTIVATING HEALTHY PLANTINGS
PayPal had a mature canopy. But they lacked viable, understory plantings which we employed in addition to naturalizing those in their onsite water features. The result: a lushly tactile landscape, one that has dimension, seasonality, and experienced at different datums.