800
NORTH
BRAND
Glendale, CA
Client: Beacon Capital Partners
A renovation of a dated office building, 800 N Brand is designed to create both a sense of enclosure and place. Inspired by the scalloped facade of William Pereira's architecture and the undulating slopes of Glendale's nearby mountain range, curving geometries organize the site into a trio of programmed ovular nests focused on gathering, play, and dining. Elongated seat walls, tree canopy, and understory plantings give character and expression to the urban plaza.
OVULAR NESTS AND PROGRAMMING ZONES
Three landscaped ovals create pocketed program zones, individually defined by material, planting, and furnishing selections. A multi-use nest sits at the ground level, inviting the public into the project while the two nests located on the upper terrace— Cafe/Dining and Recreation Area—are intended for office tenants.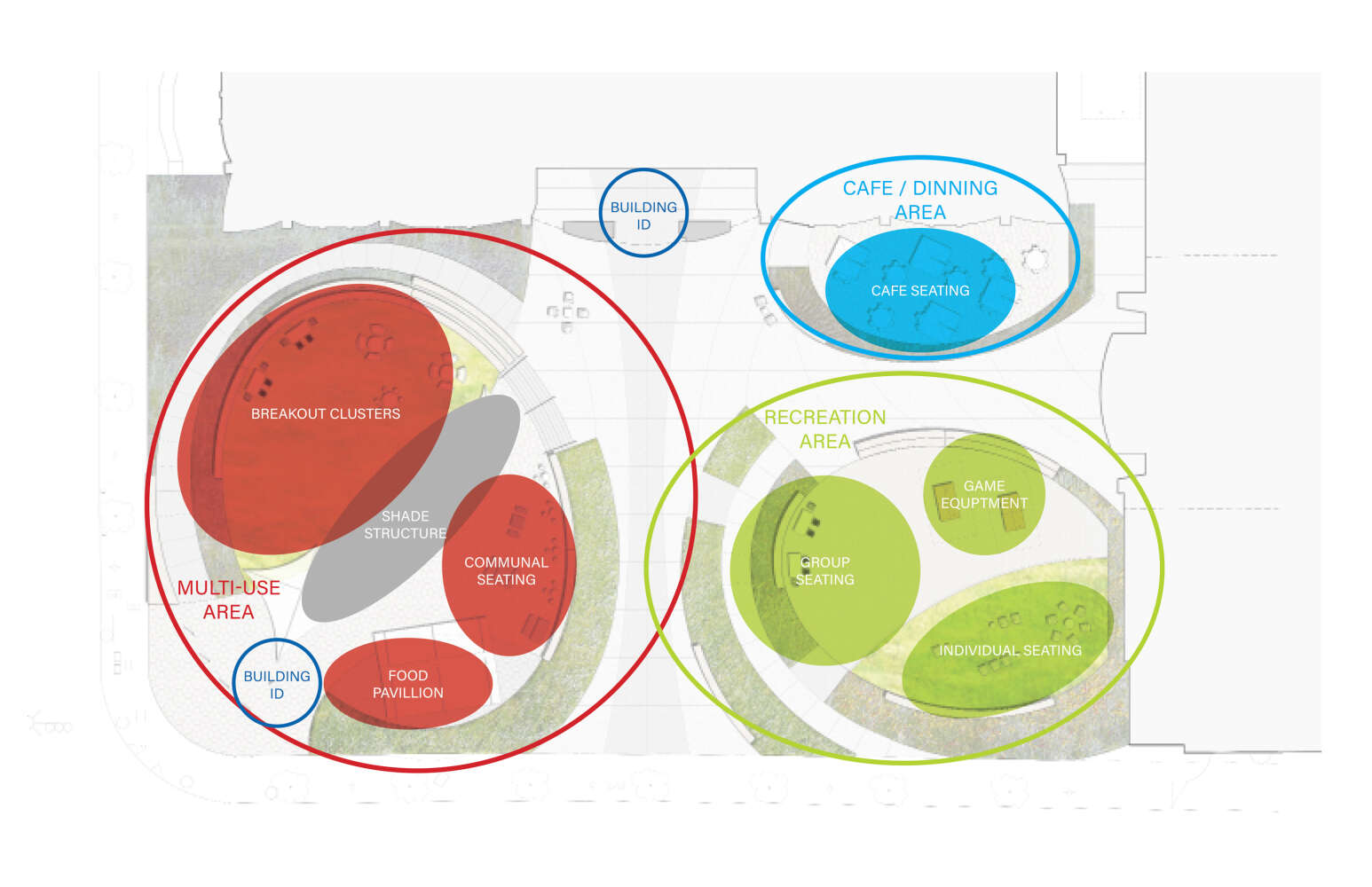 SCULPTING USE AND IDENTITY
RELM utilized the site's natural grade change through a series of custom walls and terraces to organize community and tenant spaces, offering an intuitive distinction of public and private without employing physical barriers.
STORMWATER INFILTRATION
The lawn and perimeter bioswales direct stormwater into a large bio-retention reservoir on the lower plaza, capped with a permeable paving system. Over time, water is infiltrated back into the groundwater system after surge events, thus reducing strain on Glendale's infrastructure.